Lentz & Lentz Course Locations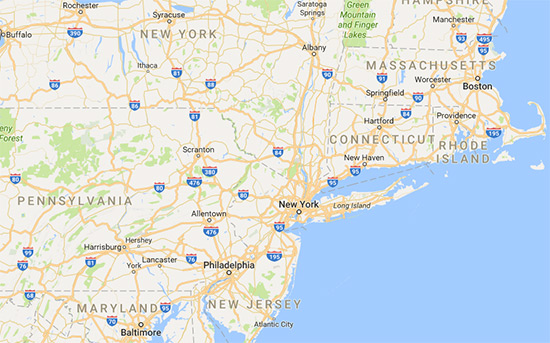 We offer SAT, PSAT, and ACT prep classes to students throughout New York, New Jersey, Connecticut, Massachusetts and Rhode Island. Call for updated information about current class offerings and to confirm the location most convenient to you.
If we do not provide services in your state and you are interested in having a Lentz & Lentz course in your area please call our development department at 1-800-866-7287 (SATS) or (845)-638-2826.
To find out what counties we offer SAT, PSAT, and ACT classes in, please click on the state you're interested in: